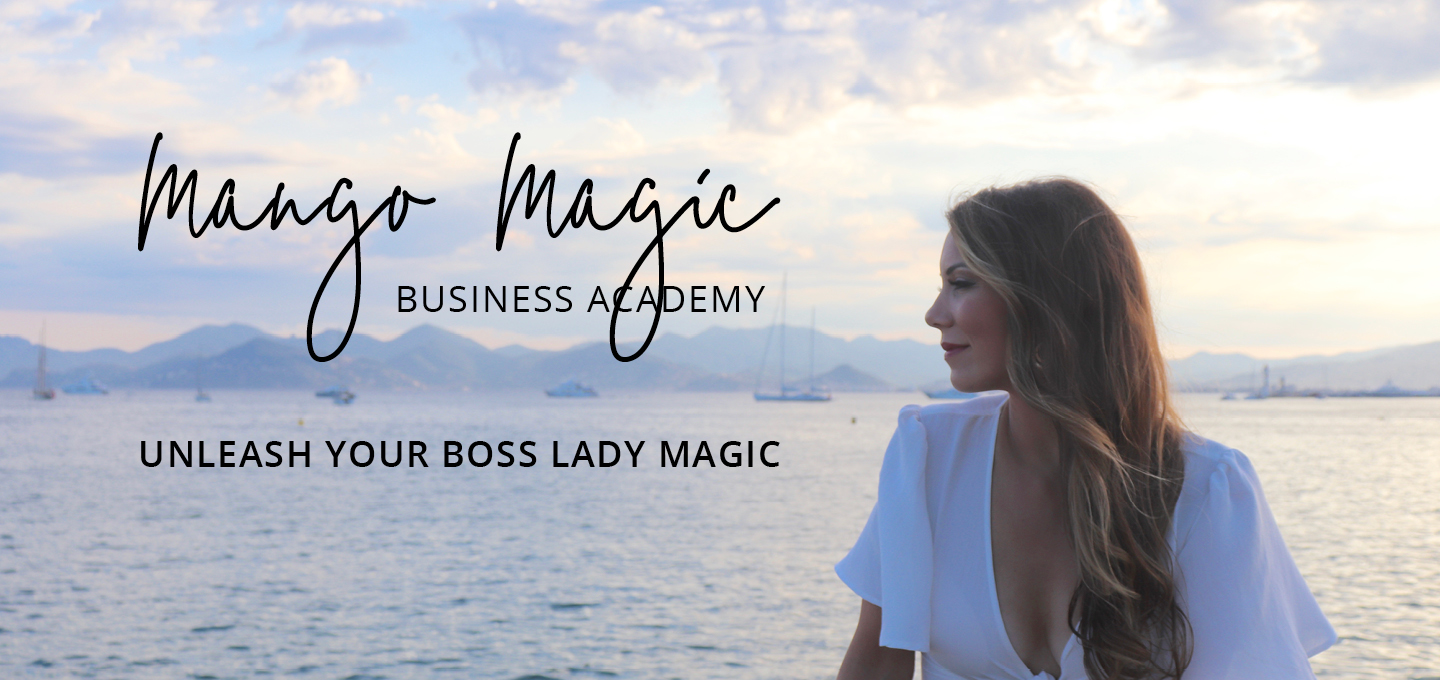 There is a version of you who already has what you desire.
The journey isn't about becoming her, it's about unbecoming everything that tells you, you are NOT her already.
Want to be the FIRST to hear when the doors open again?
Click below to add your name to the insiders list! 
She is BOLD
She balances feminine and masculine energy
She believes deeply in what she has to offer the world
She is free
She breaks the mold
She attracts things with ease
She has a level of certainty that is unmatched
She is already within you because this desire exists and the vision is there.
She has what you want.
Your work is to believe you already are her.
To shed the layers to become her.
To think like her, feel like her, and act like her.

     ✔️ You consistently FEEL the tug on your heart that you are ready for another level.
     ✔️ 
You know you are meant for MORE.
     ✔️ 
You know your business IS the way.
     ✔️ 
You have what it takes for the deep and wide impact you desire.
     ✔️ 
You feel like ALL the pieces for success are there and available to you,
But you're stuck on HOW to bring that vision to life and become HER. The one who has what you DEEPLY crave.
I've realized something…
To create the vision you hold in your heart AND mind, it must be created by both your heart and your mind.
You can't just believe and wait for things to happen.
You can't just take hell bent action, driven from the wrong thoughts.
And you can't just be looking for the perfect road map and strategy of how to get there without the belief to support it.
I realized this is what has made me so successful: the combination of mindset, belief, AND aligned action.
This is MY MAGIC. This is my GIFT.
What you see today is Lindsey Mango Coaching generating it's first 60k in ONE MONTH and close to 400k since it started 2 years ago (working toward 1 million this year).
You've seen me travel to California, Paris, The South of France, Florida and Chicago…just in the last 5 months!
You've seen me work on my own time, attract ideal clients from all over the world, and feel completely on fire for the work I do in the world.
What you didn't see though is….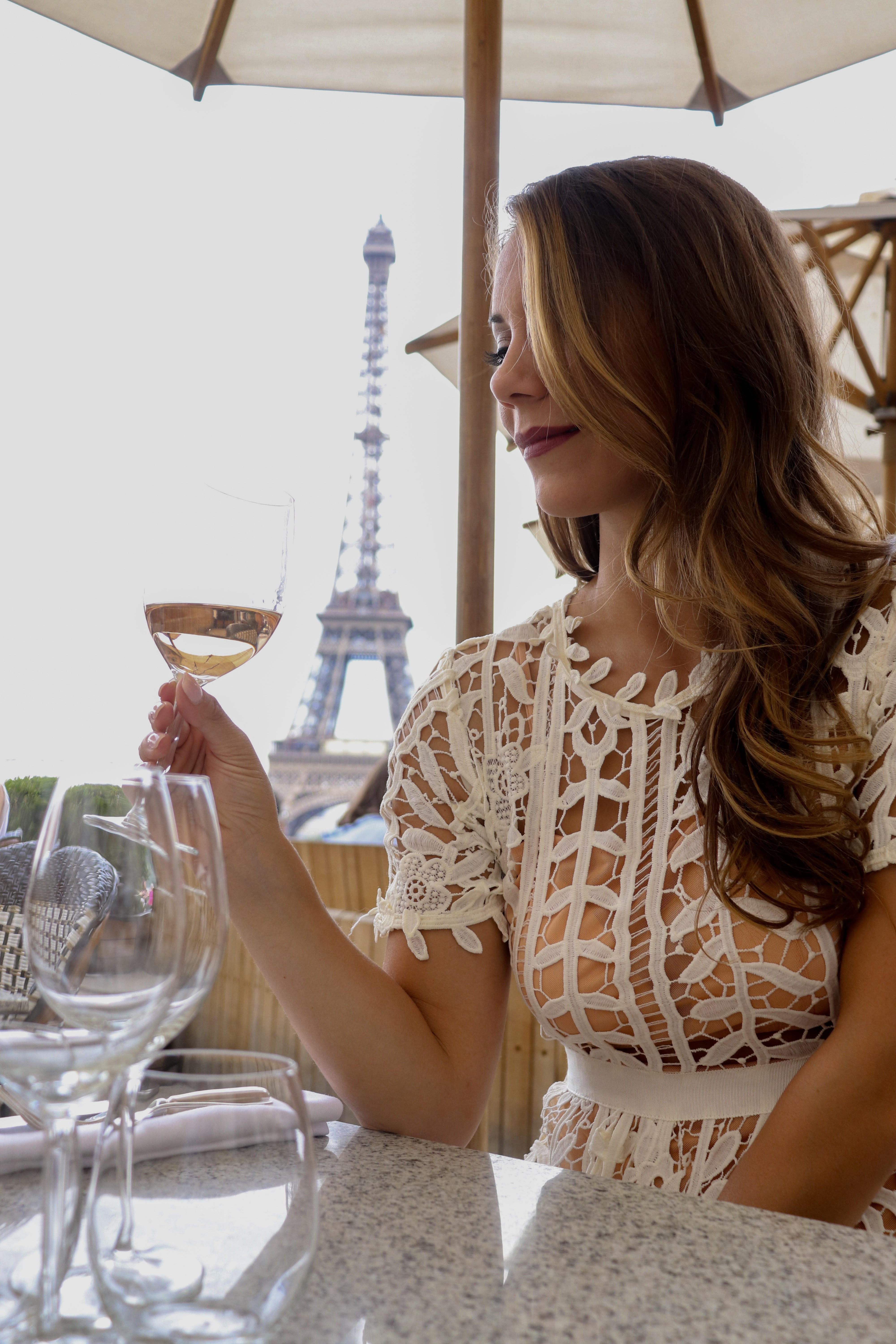 the FREE groups I poured my heart and soul into

the excitement and the let down of relying on someone else's success to elevate me to the next level in my prior MLM business

the moments of doubt (and crying) as my family and (

former

) boyfriend voiced their

"concerns" about what I was trying to create

the coaching calls, consults and "let me pick your brain" calls I took for ANY opportunity to move my impact and business forward

the weekend's I devoted to working my business, no matter what

the hoping, waiting and wishing it would happen

sometime soon
You see,
I deeply knew I had the potential to create something AMAZING and LIFE CHANGING just like you, but what I didn't know was how to finally get the RESULT I REALLY wanted…
>> How to finally get my business to a level that would bring the day where I walked into my bosses office to quit.
Or what I needed to change to finally get the MASSIVE results, impact and ultimately business I dreamed of.
It's like I knew the right pieces were floating around, I was doing the right things, taking the action, but I needed a way to make the MAGIC happen.
Sometimes my action would be spot on but my mindset was off, sometimes my mindset felt good but I was lacking the feelings to support it, sometimes how I felt would be great, but the right action wasn't there.
Until one day ENOUGH was ENOUGH.  The fear of living an ordinary life and not going ALL IN for my dream business became too big and I DECIDED to do things differently.
When I did that, I showed up BIGGER than ever before and invested in myself to get my mindset, belief AND action all working together.
By focusing on this work I have gone from corporate salary (making 40k a year), to six figures and to multiple six figures in less than 2 years.
At EVERY level this work has been the same.
My million dollar level will just require higher mindset work, bigger belief, and massive aligned action.
I can't contain the magic anymore.
I MUST share it with you because I know what it feels like to be able to taste my dream, but also feel miles away.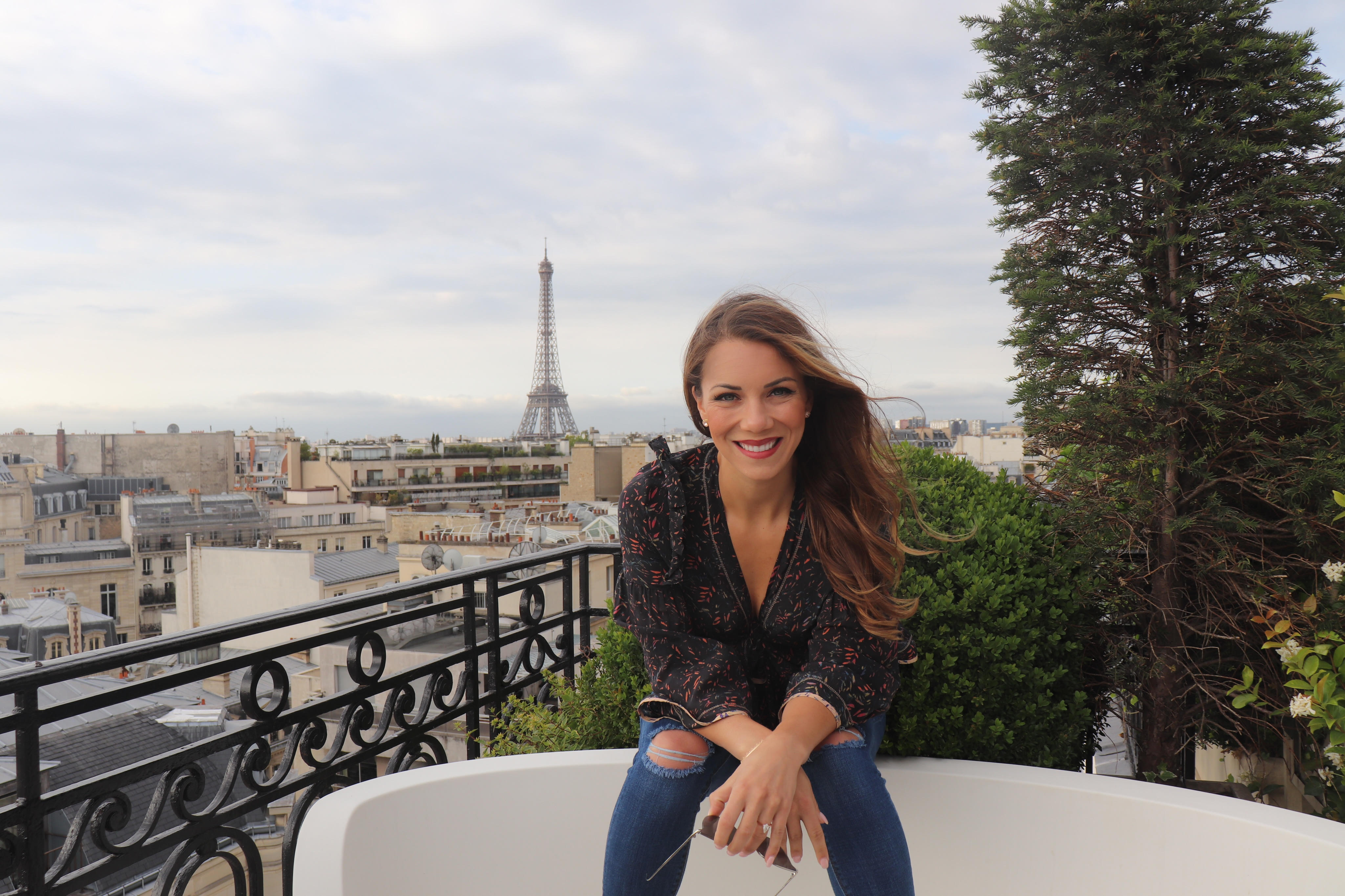 This program isn't about giving you the "right" way to do things.
Your success actually has NOTHING to do with following the "rules", people, systems, and tools that have worked for me or EVERYONE else!
There really are no rules…
Your answers come alive after the mind-drama and fears, after the shoulds and supposed to's, and after what "success" looks like to everyone else and comes when YOU decide and become her.
I started working with Lindsey to relaunch my coaching business. Our relationship has opened up my eyes to so many other areas though that I was holding myself back.

In the two months we've been working together, I've already quit my corporate job, relaunched by business and signed clients!

I cannot express how grateful I am to feel so aligned with the life I am creating for myself; I know that I wouldn't be able to do it without Lindsey. She is a powerful coach and a one of a kind woman. Working with her is an opportunity of a lifetime.
Carissa Johnsen
This is about guiding YOU to discover YOUR ANSWERS and no one else's.
To give you all the work you need to get MASSIVE business results.
There are plenty of programs that offer strategy, branding, mindset, manifesting, sales and content creation separately.
I've brought them all together so there are no loose ends, only a direct path to unleashing your boss lady magic.
I've created a space for you to not just learn these essential elements, but to transformation your life and guide your clients to their own transformation.
I've simplified years of trial and error into the most effective combination of mindset and strategy that will transform you!!! AND make your business fun and easy.
That's where the REAL magic happens.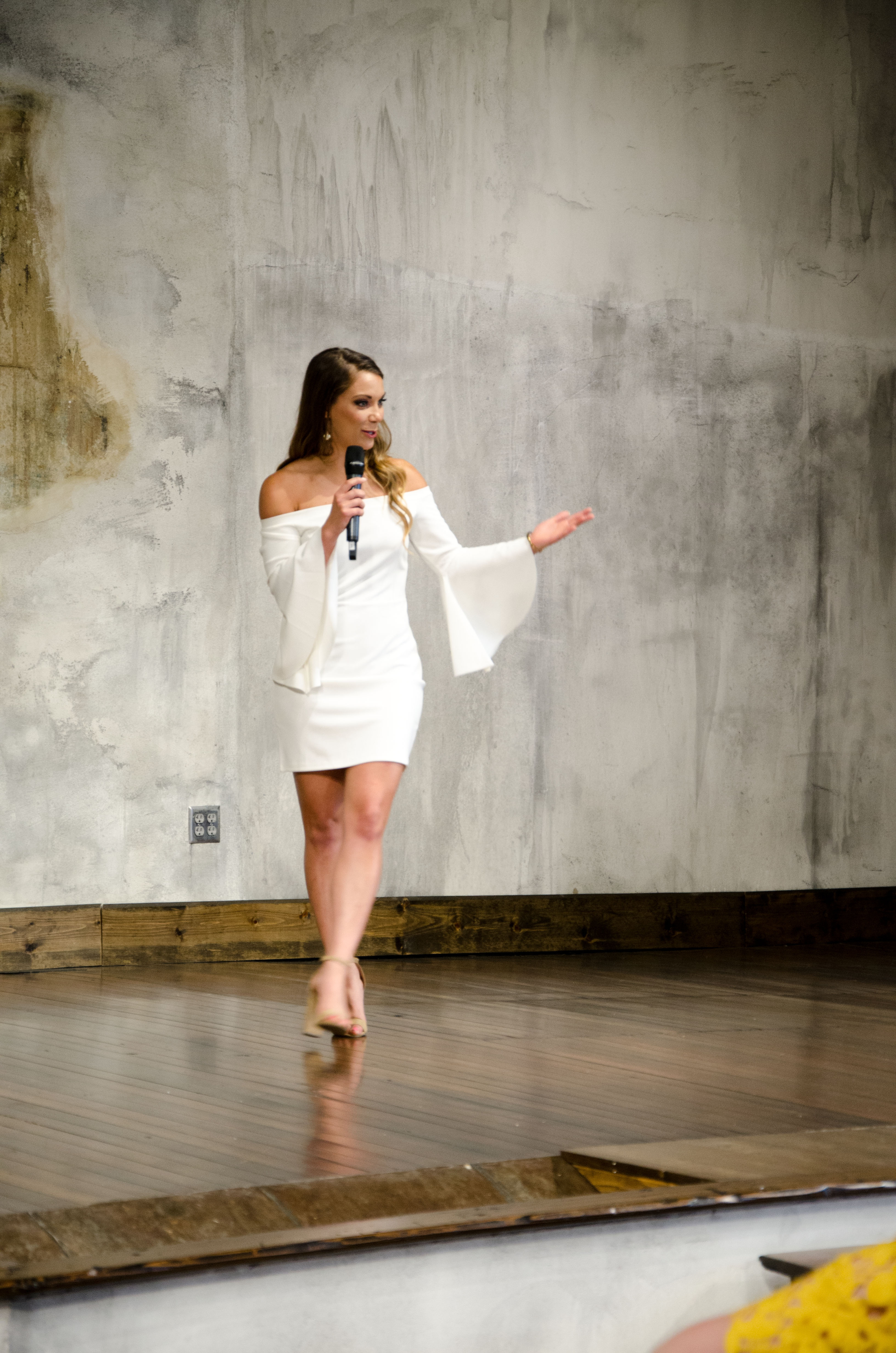 You consistently FEEL the tug on your heart that you are ready for another level in your business (even if you just started)

You know you are meant for MORE

You know your business IS the way

You feel like ALL the pieces for success are there and available to you

You want to build your business in a way the feels fun and flowy

You feel called to your work in the world

But you're stuck on HOW to bring that vision to life and become HER? The one who has it ALL, what you DEEPLY crave
This 6 month experience is designed to teach you concepts, mindset, and business strategy to not only give you the tools to use over and over again, but to allow you to experience coaching as you transform.
I have a unique style of coaching so you can learn the concepts and master them through your own deep, transformation.
I found Lindsey on IG and was immediately drawn to her. I went into her program without any idea of what I wanted to do business wise, but she had confidence in me and I just wanted more of what she was offering.
WITHIN DAYS of joining, I came up with a business idea, put it into action the next month and launched it 4 months later. I now have an up and running online business with no prior experience.
I owe it to the mindset work Lindsey teaches and how she does it. You vibe up when in her presence. All she needs from you is just a little bit of belief and an open mind and she'll be able to work her magic to get you the business AND life you absolutely desire and love!
Dana Mcmullen

Weekly trainings to systematically guide you through each piece of the content

Worksheets, journal prompts, and videos

Facebook Lives to get LIVE coaching on the topics we cover and ask ANY questions

A community of support from boss ladies who GET IT and are working on massively growing their biz the way you are

Facebook group support from me to answer questions and issues as you work through the content

Complete access to the academy for 6 months
Start Date:
August 12th
End Date:
February 12th
The Breakdown:
Think Like Her:

Mindset is at the foundation of EVERYTHING in business.  In this section we will work on how to tap into the mindset of the boss lady who has what you want and embodying who you are and want to be.  We will also identify how to create the highest level of confidence and to make ANY and EVERY decision in your business powerfully and from a place of alignment.
Take Action Like Her:

Nothing happens without the action to back it. One of the biggest things my clients and business owners struggle with is figuring out WHAT on earth they need to be doing everyday to move their business forward. In this module we will discover how to take the type of action that creates results, what going ALL IN looks like, and how to bounce back from failures.
Influence Like Her:

How do those business owners just touch thing and they turn to GOLD.  Isn't it every entrepreneurs DREAM to have potential clients consistently reaching out to them? The answer to this is INFLUENCE.  This is what allows you to build a massive business without having to overflowing people's inboxes. In this module we are going to transform you into the influencer you have within you, learn how to create a powerful community, and build solid relationships that will create long lasting business connections and friends.
Speak Like Her:

Your story and perspective is your greatest asset in attracting and building your dream business with your dream clients.  In this module we are going to dig into how to create amazing experiences for yourself to share with your audience, identify who your ideal client is, how to speak to her and tell powerful stories through social media, and how to create impact that will lead to clients.
Brand Like Her:

YOU are your brand.  Your brand is what will create excitement, interest, and a vibe to draw in your people.  In this module we will cover how to build an ever evolving, authentic and aligned DREAM brand.
Sell Like Her:

Like I say, the sale happens before you ever get potential clients and business partners on the phone, but once you attract them, let's make sure you are offering them the chance to buy and enroll.  In this module you will learn how to have a powerful sales conversation that feels good to you and your potential clients and how to close them and handle objections when the client really wants it but fear shows up.
Want to be the FIRST to hear when the doors open again?
Click below to add your name to the insiders list! 
Working with Lindsey has taken my business to the NEXT level! 
I've been in massive action this week. Yesterday I had 9 business prospect calls with my team and today I have 7. I'm back to doing the things I love in my business after feeling disconnected from it, not enjoying it and feeling so stuck!
As of last night we were 4K away from our largest month ever in business, just under 300k in sales. I know August will be our largest month yet and it's because of the work I do with Lindsey!!
Amy Stumler

What makes Mango Magic Business Academy different?
I have built this program to be everything I would have ever wanted at the start of my journey.  
It has everything I have utilized when it comes to mindset, belief, value, branding, business, etc. to create the life and business I have right now.
This program is the classroom AND the "liferoom" where you
not only learn the concepts mentally, but master them by implementing the concept immediately through the video or live and being coached on what's coming up for you in the moment.
 Every module you will leave with action items to do even deeper work throughout your week.
It is the PERFECT combination for MASSIVE life transformation.
Most programs like this are just videos. Without the accountability, without the coaching, and without ALL of the important pieces to bring everything together.
What is the structure of the weekly trainings?
The weekly trainings will be provided via FB LIVE and videos so you can learn and be actively coached through the process.  Lindsey will give you at least 2 lives every month to teach the concepts, but being you are the OG Mango Magic Biz Academy student, you will get a lot more lives than any future members. You will also get Journal prompts and homework to go along with the trainings.
What type of access do I have to you?
Daily in the Facebook community and during interaction on the FB live and videos.  Whether you are watching a replay or on live you can post your comments and questions for coaching in the group.
I don't have a business, is the Mango Magic Business Academy right for me?
Depends.  If you are certain you will have a business or just started one this content is perfect for you.
This program is NOT here to help you find your passion or identify your business but if you are committed to doing that in your own time, this group will exponentially help your progress.
Also, if you know you want to be a coach and have no clients yet, this program is perfect. This dynamic setting will help you as both a coach in mastering your skill-set through your own transformation AND as a business owner.  I highly recommend it if you are a coach looking to grow your business.
Will I be able to ask questions about my business before we get to that specific section of the program?
YES. You'll be able to ask questions on the lives and inside the Facebook community. You will be supported to blossom into your most authentic self and badass business owner as quickly as she rises from within you.
Who would you say this program is NOT for:
Someone who just wants business questions answered and isn't committed to growing

The person who wants to be told the "right business" to choose, versus being guided to find their perfect alignment inside of themselves.  

Someone who has a lot of negative circumstances and aren't yet able to see  their ability to shape their future.

Anyone who doesn't believe that investing in themselves will pay off.  
Will I have access to the trainings after the 6 months?
After each month, the trainings will be organized in the online portal where you'll have lifetime access to them. You'll also have access to them through the Facebook community.
Every decision we make either elevates us to who we want to become
or keeps us where we are, what would SHE choose?
I worked with Lindsey specifically on my doubts and building belief…as I stepped into that higher version of myself I realized I wanted to be a coach and started pursuing it.
Something Lindsey taught me from the beginning was, "who you are in life, is who you are in business". This simple, yet powerful saying continues to stick with me and I know that in order for my business to grow to what I desire, the inner work on myself must always be done. When I started working on myself, things started to align in my own life and that is when my business started to shift.
In just 9 months, I built my business to where I was able to leave my corporate job. I'm forever grateful for her mentorship. My life would look much different than it currently does and my business wouldn't even exist!
Allison Cheatham
Want to be the FIRST to hear when the doors open again?
Click below to add your name to the insiders list!