I was made for….
The high achieving woman
The next level woman
The "I want more" woman
The "I want to have IT ALL" woman
The willing to do what it takes woman
The future money making boss babe
The I will find a way woman
The defy the odds woman
That's the woman who will have the life she desires
That's the woman who will do whatever it takes
That's the woman who will change the world
That's the woman I am looking for.
Are you the Entrepreneur who is crushing it in sales or business but missing the soul in your life, relationships, experiences, and lacking the time to work on it all?
If you are:
-Growing a business/ sales career rapidly
-Making money
-A high achiever
-Highly motivated
BUT
You feel:
-Disconnected from your purpose and passion
-Like you are missing the soul and fulfillment in your life
-Like you don't even know what a self-care and self-love regimen would look like?
-You are missing the deep relationships you desire
-You have to constantly be working or "grinding" to continue to up level or maintain the business you desire
-Like something is missing
OR
Are you the Soulful and Passionate woman who feels she is meant to do more or has figured out her calling, but doesn't know how to create the business of her dream and isn't bringing in the bacon?
If you are:
-Connected to your mission and purpose
-Feel you are meant to do more with your life
-Craving growth to a new level
-A Passionate soul
BUT
-Don't know how to build a profitable business or how to take it to the next level
-Aren't sure how to make your passion, your business
-Don't know how to grow to the next level
-Don't like "sales" or feel weird about creating what you desire
-Are lacking the action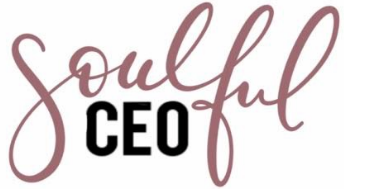 INTRODUCING:
Become a soulful Women, fulfilled in her mind, body, and spirit while bossing it in her business and making the money she desires.
This mastermind is like nothing I have ever created.
In 12 months you will walk away a transformed woman. A woman who gives her mind and body the love and growth it desires, a woman who has the freedom and time to do the things she loves, a woman who is connected to her work in the world and business with passion and a woman who has the money she desires.
What you get:
-48 Group calls and mentorship by me
-Access to share ideas with 19 other badass women on the same journey to be a Soulful CEO as you
-Your own workbook for all 48 calls that have guided teachings and tools I will coach you through
-Weekly Soulful CEO action items to put into action and experience growth and fine tune what "shit" comes up for you
– Access to the Soulful CEO Facebook Group for support, recordings, and continuous support from me
The Breakdown:
–Recognize: Learn how to elevate your awareness and recognize your inner voice and belief system so you can actively make the changes you desire
–Vibe: Learn how to take back your power show up at an entirely new level by taking what you recognize, making changes and shifting how you show up, so you can experience your life the way you decide and attract whatever amazingness you desire with ease
–Stride: Learn how to apply the changes and make real, lasting transformation. Figure out how to handle what pops up for you through application to continue to grow and make changes long after the program has ended
–Monetize: How to apply all of the above and learn how to increase your value so you can make as much money as you desire.
Chat With Us
This is a 15-minute call to talk about details and how this program is the best fit for you and your dreams!